Janay Armstrong
Janay Armstrong earned a BA in Anthropology with a minor in Public Health from USF in 2009. She was an undergraduate participant on the Sulphur Springs research team during the summer 2007 Heritage REU (Research Experience for Undergraduates) under Dr. Jackson's leadership. Her culminating paper, The Other Side of Leisure in Sulphur Springs, examined leisure activities among marginalized Spring Hill residents, discussing how segregation restricted entertainment options for people of color from the 1930s to the 1950s. After the REU Janay co-edited the first two issues of The Heritage Researcher, a newsletter that chronicled the new developments and accomplishments from the Heritage Research Lab. Janay currently works in central Florida as a public health associate with the Centers for Disease Control (CDC) and hopes to marry her affinity for cultural studies with her passion for public health.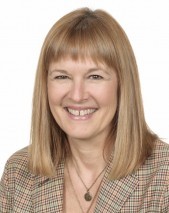 Karen Castagna
Karen is in the masters program in applied anthropology. She is a co-owner of a conflict resolution company and is studying conflict resolution and applied anthropology. Her focus is ethnicity, race, social networks and quality of life issues involving education, housing and heritage preservation. She is active in local community work and was a member of Dr. Jackson's Heritage Preservation program in the summer of 2010.
Richard Estabrook
Richard Estabrook completed his Ph.D. in Applied Anthropology from USF in 2011. The title of his dissertation is Social Landscapes of Transegalitarian Societies: An analysis of the chipped stone artifact assemblage from the Crystal River site (8CI1), Citrus. He also holds an M.A. in Applied Anthropology and a Graduate Certificate in Geographic Information Systems (GIS), both from USF. His interests lie in using GIS to map both geographic and social spaces in communities. Richard was enrolled in the "Issues in Heritage Tourism" course in Fall 2006. In the summer of 2007, he used GIS to map the Sulphur Springs and Spring Hill communities for the Heritage REU. He also collaborated with undergraduates to create posters for community heritage events.
 Whitney Goodwin
Whitney completed her M.A. degree in Applied Anthropology from the University of South Florida in 2011. She was enrolled in the "Issues in Heritage Tourism" course and served as a graduate student mentor for Dr. Jackson's NPS projects in Archery, Georgia and Nicodemus, Kansas. The title of her thesis is Archaeology and Indigeneity, Past and Present: A View from the Island of Roatan, Honduras. Whitney is currently pursuing a doctorate in Anthropology at Southern Methodist University.
 Justin Hosbey
Justin Hosbey was a researcher in the Heritage Research Lab under Dr. Antoinette Jackson's direction while pursuing his MA degree in Applied Anthropology from the University of South Florida. He worked on Dr. Jackson's NPS projects in Archery, Georgia and Nicodemus, Kansas. Justin completed his Masters Degree in 2011. His thesis research analyzed women's roles in cultural reproduction in Nicodemus, Kansas. The title of his thesis is Inalienable Possessions and Flyin' West: African American Women in the Pioneer West. Justin is currently pursuing a doctorate in Anthropology at the University of Florida. He was awarded a Ford Foundation Fellowship in 2012. Congratulations Justin!

Iyshia Lowman
Iyshia is a Masters student in the Applied Anthropology program.  She holds a B.A. in Psychology & Sociology from Florida State University. In association with Biscayne National Park, working with the Heritage Research Lab, Iyshia is gathering oral histories, photographs, and artifacts associated with Homestead Bayfront Beach during the period of 1950s and 1960s.  This project is an effort to record the history of the Homestead community as it transitioned from the period of racial segregation, characterized by Jim Crow laws, to the present.  Iyshia's project needs your help.   Please visit her blog page.



 Arland Ndong
Arland completed his Ph.D. in Applied Anthropology at USF in 2011. His dissertation is titled Investigating the Role of the Internet in Women and Minority STEM Participation: A Case Study of Two Florida Engineering Programs. Arland was enrolled in the "Issues in Heritage Tourism" course in Fall 2006 and participated in the Multicultural Guide Project.
 Courtney Spillane
Courtney Spillane received her M.A. degree in Applied Anthropology from the University of South Florida. Her research, conducted in Sulphur Springs and Seminole Heights communities, is captured in her thesis entitled: Reconstructing the Past: Heritage Research and Preservation Activities in Tampa Bay Communities. Courtney currently works as a Historic Preservation Planner for the city of Houston, Texas. Working on an interdisciplinary preservation team, she is the only anthropologist in her office-and she notes that collaborating with a diverse group of professionals has proved to be quite a learning experience. As the team anthropologist, she is charged with conducting copious amounts of archival research yielding data to be used in reports and briefings for Houston Archaeological and Historical Commission (HAHC).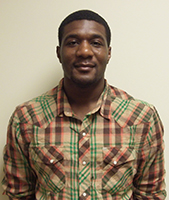 Leslie Walker
Leslie Walker is currently a Master's student at the University of South Florida in the Department of Anthropology. He received a BA in Anthropology and Spanish from St. Mary's College in Maryland. Leslie's research interests include community engagement and community development with a specific focus on military families and community programs for the US Navy and Air Force. Leslie's current research involves heritage and environmental resource management. He is working with Dr. Jackson on an Ethnographic Overview and Assessment Project for the National Park Service at the San Juan National Historic Site in Puerto Rico.
 Alisha Winn
Dr. Alisha Winn is an Assistant Professor in the Department of Sociology. She received her Ph.D. from the University of South Florida in Applied Anthropology, and her M.A degree from Georgia State University in Anthropology.  She received Bachelor of Arts degrees in Sociology from Bethune-Cookman University, and Anthropology from Florida Atlantic University. Dr. Winn has worked on community research projects focusing on immigrants in the US, Mexican women in disaster response, heritage preservation, museums, elders and youth, and incorporating African American history and culture in the curriculum of public school systems using ethnographic research and oral narratives. Her research includes the historic African American insurance company, Atlanta Life, and its multiple roles in the African American community, and African American working class populations related to educational disparities, employment, and identity.
Fall 2011 Issues in Heritage Tourism Class
Kiersten Downs
Adrienne Mael
Kara Rothenberg
Terrance Simpson
Summer 2011 Heritage Research Team – Nicodemus National Historic Site Project
Margaret Allsopp
Whitney Goodwin
Justin Hosbey
Fall 2010 Issues in Heritage Tourism Class
Maryann Cairns
Melanie Coughlin
Desiree Harden
Stefan Krause
Ashley Meredith
Elizabeth Murray
Chaady Radwan
Felicia Silpa
Summer 2010 Heritage REU program
Blaze Buck
Karen Castagna
Jeannese Castro
Sheryl Daisley
Aaron Lee Frost
Mika Giordano
Cassandra Lawhon
Jenny Loh
Cassandra Lubbers
Jessica Rubano
Richard Titus
Graduate Mentors:
Margaret Allsopp
Whitney Goodwin
Vanessa Hein
Justin Hosbey
Ashley Meredith
Fall 2009 Issues in Heritage Tourism Class
Margaret Allsopp
Kristina Baines
Sara Connolly
Diane Cotsirilos
Clayton Flotz
Vernice Hippolyte
Justin Hosbey
Elizabeth McCoy
Diego Serpa
Meg Stack
Jennifer Webb
Fall 2008 Issues in Heritage Tourism Class
Wanda-ël Antoine
Gaëlle Bernard
Noemi Creagan
Alejandro J. Figueroa
Whitney A. Goodwin
Vanessa Hein
Mabel Sabogal
Pete Watson
Summer 2008 Heritage REU Program
Lance Arney
Clayton Flotz
Lauren Johnson
Erika Westfield
Summer 2007 Heritage REU Program
Ja'Nay Armstrong
Lauren Drakopulos
Clayton Flotz
Laine Grivna
Megan Harding
Muchapiwa Mazano
Mary Quintero
Michael Ross
Sadiya Sassine
Fall 2006 Issues in Heritage Tourism Class
Tim Burke
Maressa Dixon
Richard Estabrook
Arland Ndong
Fred Pirone
Juan Ruiz
Nicole Shelnut
G. Smith
Courtney Spillane
Roger Villamar