This project is meant to increase the understanding and appreciation by the National Park Service for the people, places and organizations that contributed materially to the creation and continued existence of Nicodemus as the only remaining western town established by African-Americans during the Reconstruction period following the Civil War, and to assist the NPS in the preservation of related resources and in the interpretation of Nicodemus for the education and enjoyment of present and future generations.
In August 2009, Antoinette Jackson, Ph.D., Director of the USF Heritage Research Lab, was awarded a research grant from the National Park Service for work to be conducted at the Nicodemus National Historic Site (J6068090024-H5000085095).
Project Overview
Nicodemus, Kansas is one of the first settlements founded by African American former slaves post-Civil War west of the Mississippi River.  It is one of the few remaining historically African American pioneer communities. The town was originally founded by settlers from approximately seven families that came to Kansas from Kentucky. Since its creation, the spirit of the Nicodemus community has persevered. With the establishment of the Nicodemus National Historic Site by the National Park Service in 1996, Nicodemus has secured a lasting presence as a place of national import to the history of America. This project helps document the relationship between national heritage designation, local community engagement, and professional support—including the currency of academic resources.
USF Heritage Research and Project Output in Nicodemus
Read Dr. Jackson's article "Intangible Cultural Heritage and Living Communities" featuring the Nicodemus community on Anthrosource – https://heritagelab.org/wp-content/uploads/2014/10/AnthropologyNewsMarch2014JacksonArticle.pdf.
View Justin Hosbey's 2011  thesis Inalienable Possessions and Flyin' West: African American Women In the Pioneer West.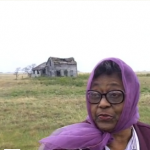 View video examples of Nicodemus residents sharing stories about their families and the history and heritage of their community.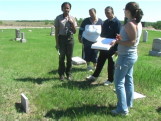 View videos of community conducted workshops for the Nicodemus heritage project.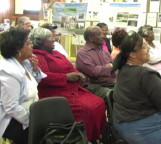 View videos of community presentations of research results from Nicodemus heritage project.