I took another trip to Homestead and Miami in the past couple of weeks.  I visited the archives department of the Miami-Dade Parks and Recreation department as well as History Miami to search through photos and documents.  The picture below is one among the photos that I have found of the swimming lessons given at the North (or black) side of the beach: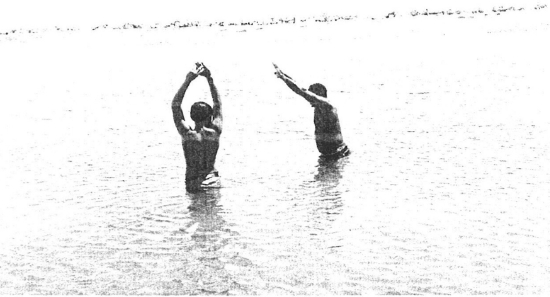 Picture courtesy of History Miami Archives (April 1962)
The report for Biscayne National Park is in the process of being completed.