On Thursday I met with  a contact at the Gold Coast Railroad museum in Miami, FL.  He showed some paintings that he had drawn about black beaches but no artifacts and photos from Homestead Bayfront Beach as he stated before.  He, however, arranged a meeting with a local artist who had visited the beach in the past and wanted to share his experiences.  I met with them both and conducted a pre-interview explaining the project as well as my own research.  We discussed his connection with the beach and the community. He did not live in Homestead, so he is not familiar with the community in depth, but he does know of other people currently living in Homestead and offered to distribute the article posted for participants to them.  This article has both my and Biscane National Park's contact information and a general explanation of the project.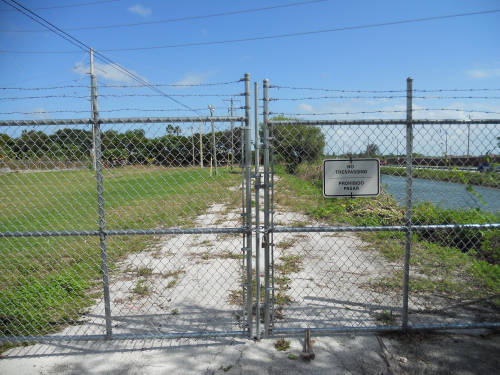 On Friday I compiled a list of contacts including museums, newspapers, and people that may be useful to the project.  I was given the cell phone number of a distinguished historian to gain access to him and any information he may have.  I searched online through newspaper archives that may have any photos or articles on Homestead Bayfront Beach.  I called the Pioneer Museum in Homestead, History Miami Museum and the Miami-Dade County parks and recreation.  A person at the Pioneer museum stated that he only found one article in the South Dade Ledger about the beach at that time.  History Miami stated that I would have to look through their archives about Homestead, and I was told to send an email request to Miami-Dade County Parks and Recreation.  I was able to go to the Historic Homestead Town Hall Museum and make contact with one of the workers who said that she may have some photos I could look through the next time I visit.
I interviewed two people in the community  Both interviews lasted about 30 minutes which was less than I was expecting.   The interviews were videoed in a quiet room at the park with both a park employee and myself in the room.  I explained the informed consent for the park and for USF to both interviewees and they both agreed to sign my form at a later date.  The interviews seemed to have gone well otherwise.  I was expecting more information however.  The accompanying park employee did ask a question or two to both the interviewees.  I will see about restructuring the questions for a possible second interview with both people.